Phil & Teds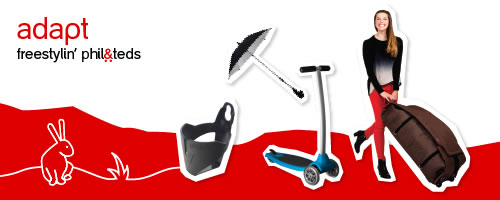 Phil and Teds
The Phil and Teds brand are from New Zealand and Phil and Teds help parents live a dynamic life with kids! Check out the amazing strollers range. However Phil and Teds are not just about strollers, they supply Phil and Teds feeding products, Phil and Teds sleep products and many more items to make you life easier.
Why inline is best
Inline™ buggies actually grow with your family, making them the best value strollers available! The unique double kit clips easily to the front or rear to take one or two kids from lie-flat newborn to upright 5 year olds.
Why we like it
At Groovystyle we supply the full range of Phil and Teds products. We have been supporting Phil and Teds for many years and our staff attend the Phil and Teds University days so you know they have great product knowledge. Visit our showroom for more info on the Phil and Teds range of products.